Pin It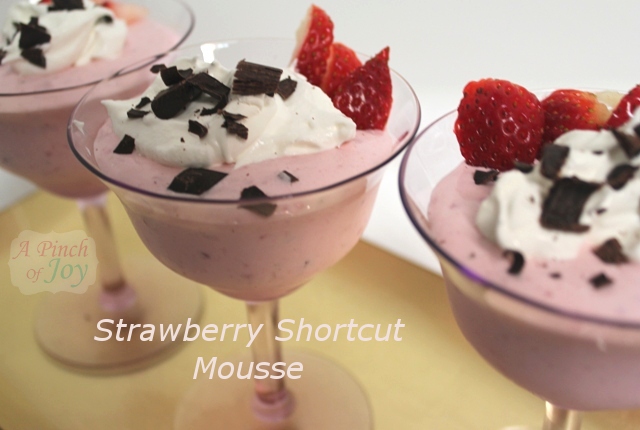 Strawberries were known in the Roman Empire as early as 234 B.C. where wild berries were used for medicinal purposes as well as eating.  The berry is also indigenous to North America where Native Americans used them as well.  Well before 1600, early colonists  were impressed with the native way of mixing crushed red berries  with cornmeal then baking the mixture  for strawberry bread. They adapted the dish and Strawberry Shortcake was born.  The name strawberry seems to have unknown origin.  Speculation includes: name came from the straw placed around the plants to keep them from freezing in the spring.  OR from the fact that the plant produces prolific runners that take root all around the plant, thereby "strewing"  the berries from the mother plant. OR that medevial children would string the berries on straws so they could be sold in the market.  The scientific name, fragaria,  given them reflects their fragrant nature and their relationship to roses, also a member of the fragaria family.
The first fruit to ripen in spring, strawberries are also unique in that their seeds are found on the outside.  Although strawberries are available year round in the store, most gardens will produce from early spring through June, the everbearing plants a little longer.  Whether in the garden or the store, choose strawberries that are firm, plump, deeply red and shiny.  Once picked green berries will not ripen further.  Wash firm berries, do not remove the green caps and they will keep for several days in the refrigerator.   Longer term storage requires freezing or canning.  Strawberries are nutritious with vitamin C, minerals and antioxidants. Fresh strawberries make great additions to salads, fruit trays and kid friendly snacks.  Because of their sweet flavor, they make delicious desserts like this quick and pretty mousse.  By the way, the mousse freezes nicely as individual dessert pops, too.
If you are a Bavarian milk producer, tying small baskets of wild strawberries to the horns of  cattle will entice woodland elves, who are passionately fond of strawberries, to help produce healthy calves and abundance of milk in return.  If that seems a bit strange to ponder, perhaps you will appreciate this more . . .
Doubtless God could have made a better berry, but doubtless God never did." (Dr. William Butler, 17th century English writer)
Strawberry Shortcut Mousse
Ingredients
1 cup sliced strawberries (4-5 ounces, yields 2/3 cup puree)
1 Tablespoon strawberry syrup (enhances flavor and color)
1 package instant sugar free white chocolate pudding mix
1 cup cold milk
1 cup thawed frozen whipped topping (regular, French vanilla or Extra Creamy)
Optional: ½ cup fresh strawberry bits – sliced strawberries cut in small pieces
Instructions
Stem and slice strawberries.
Puree in blender with syrup until smooth. Yields about 2/3 cup puree.
Add milk to pudding mix and beat until well mixed, about 1 minutes.
Add strawberry puree to pudding mix and beat for another minute. Mixture will be somewhat thick.
Add thawed whipped topping, and stir gently until well blended.
If adding fresh strawberry bits, fold in carefully.
Spoon into dishes and refrigerate at least one hour.
Garnish as desired. Serves four to six.
http://www.apinchofjoy.com/2012/05/strawberry-shortcut-mousse/
If you enjoyed this recipe, please pin it using the button at top or share with one of the buttons below.  You can subscribe by email or RSS feed, follow on facebook or twitter so you don't miss a thing. 
Linking up to these awesome parties here and   , Sundae Scoop, Linky Party Sunday, Nifty Thrifty Sunday,  Sunday's Best Party, Creative Blogger's Party and Hop, Weekend Warrior, Sunday Showcase,  Mix It Up Monday, Make It Monday,  .Manic Monday,  .Make it Great,   , Mouth Watering Monday,  Market Yourself Monday,. Made By You Monday , Motivate Me Monday , Gunny Sack ,   More The Merrier, Polly Want a Crafter Inspire Me Monday, Show It Off, . . Tutorials and Tips    , Tasty Tuesday ,  Gathering Spot,  Totally Tasty Tuesday , Tuesday Talent Show, Wow Me Wednesday. . .  Whatever Goes Wednesday ,    Cast Party Wednesday,  Anything Goes,  Mrs. Hines' Class,   Wow Me Wednesday, We Did It!, Home Décor and Organizing  . .   Full Plate Thursday , Show Off Your Stuff, Hookin' Up, , Share Your Creation,  Thrifty Thursday,   Chic and Crafty,    Catch a Glimpse  , Tasty Thursday ,   Crafty Blog Stalker . . . Flaunt It Friday,  Fridays Unfolded,    Inspiration Friday ,  Delicately Constructed , Simply Link Party,   Foodie Friday, Home and Family,  Weekend Wrap Up ,  Whatcha Got Weekend , Addicted2Decorating, Kitchen Fun,  The Grant Life , Shine on Fridays . . .. Strut Your Stuff Saturday , Serenity Saturday, Check Me Out,  Saturday Night Special,  Saturday Seven, Show and Tell Saturday,