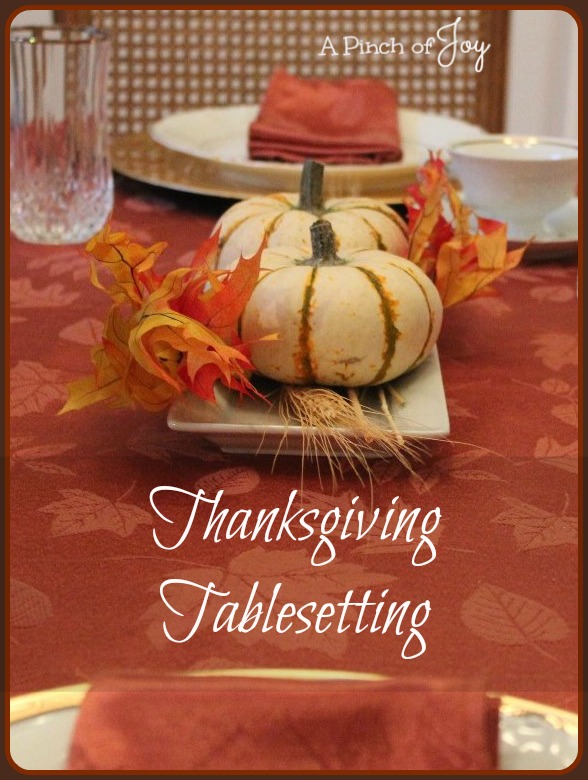 As we prepare for Thanksgiving 2013, we think about creating a  welcoming environment that reflects the season and a tablesetting that will enhance our "feast".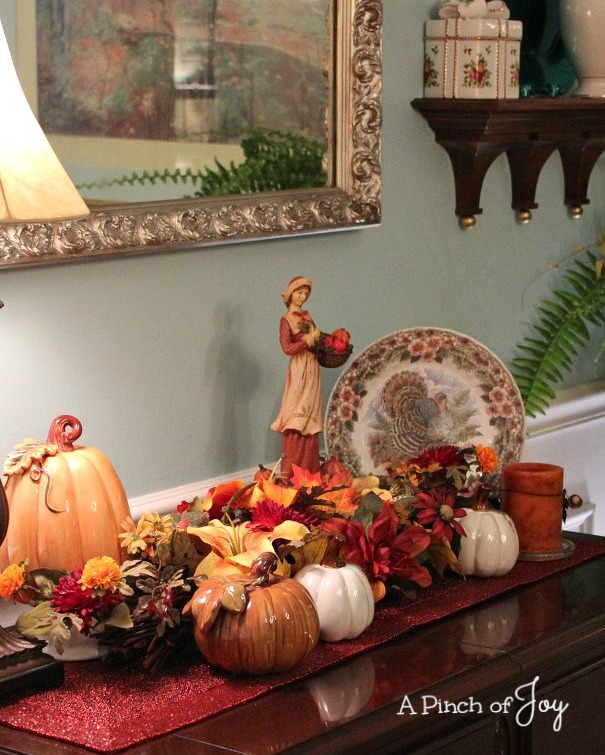 The buffet is filled with warm russets and oranges of autumn and symbols of harvest, history and plenty.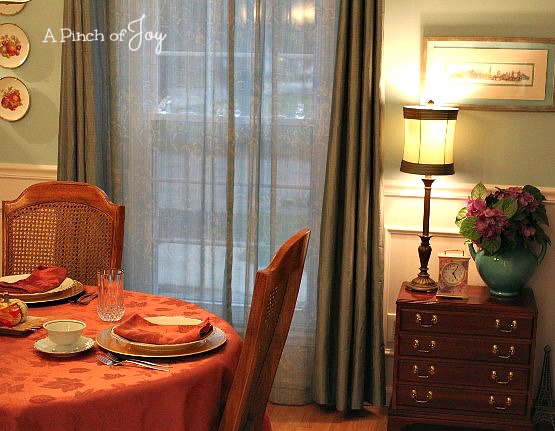 Another gray Ohio day outside.  (I'll never get that job as Ohio ambassador if I keep reporting the weather!)  But inside it is cozy, filled with light and warm colors!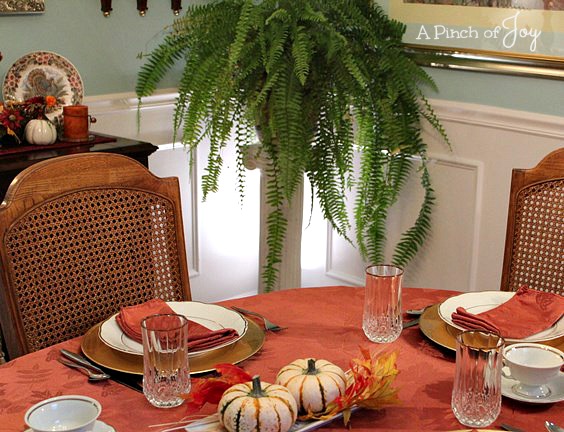 A fern just in from a summer on the deck brings green life to a corner.  It is highlighted with a warm floor light.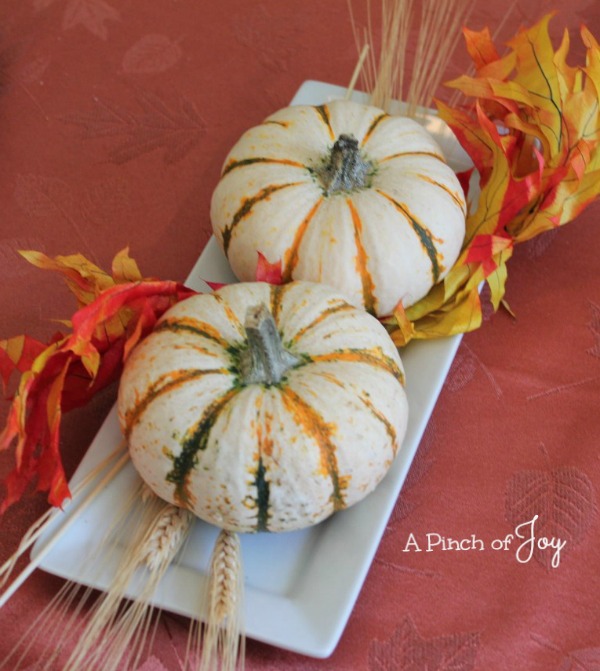 A very simple centerpiece with white pumpkins and wheat from the family farm.  The same few heads of wheat have been on our Thanksgiving table in some way over and over for a number of years.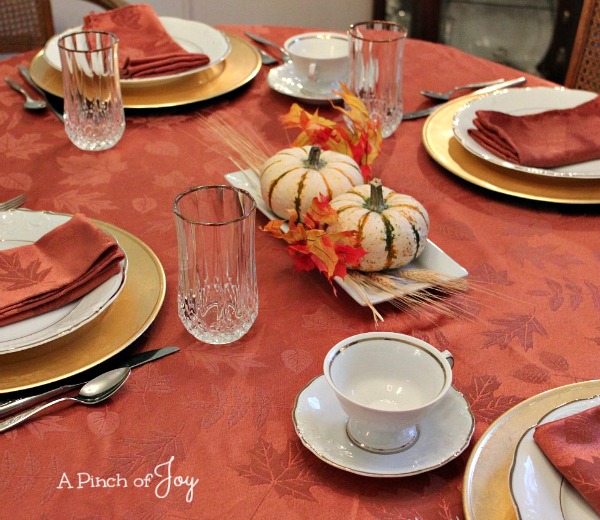 Plenty of room left for family style service — and so many possiblities of dishes to serve.    Some to consider:
Orange Glazed Cornish hens
Holiday Sweet Potatoes
Potato Nests   OR    Scottsdale Potatoes
Sesame Green Beans
Sunny Broccoli Salad    OR      Wicked Good Simple Sweet Slaw
Fruity Cranberry Relish  OR     Frozen Cranberry Salad
Caramel Apple Salad   OR      Snickers Surprise Salad
Honey Banana Bread   OR     Lemon Poppyseed Zucchini Bread
Cheesecake Bars   OR    Pumpkin Bars
Blushing Peach Pie   OR    Spiced Pineapple Carrot Cake
So much deliciousness and so many hard decisions to make!!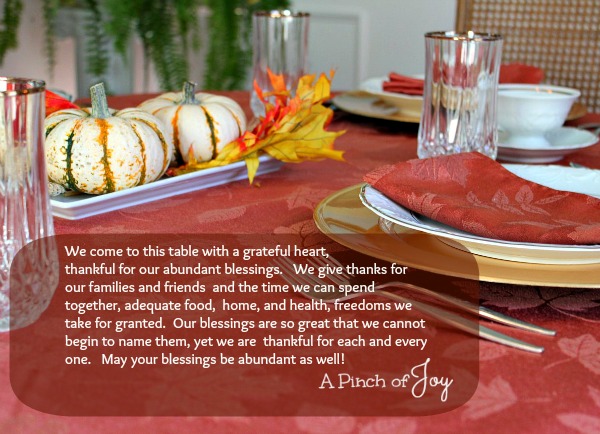 I'm so glad you stopped by today!   Be sure to follow A Pinch of Joy so you don't miss a thing! 
Subscribe by email  on the sidebar  or follow on Facebook, RSS feed, bloglovin'  twitter  and check out my  pinterest boards.   If you found this helpful or inspiring please share below!  Your support of A Pinch of Joy is  appreciated!