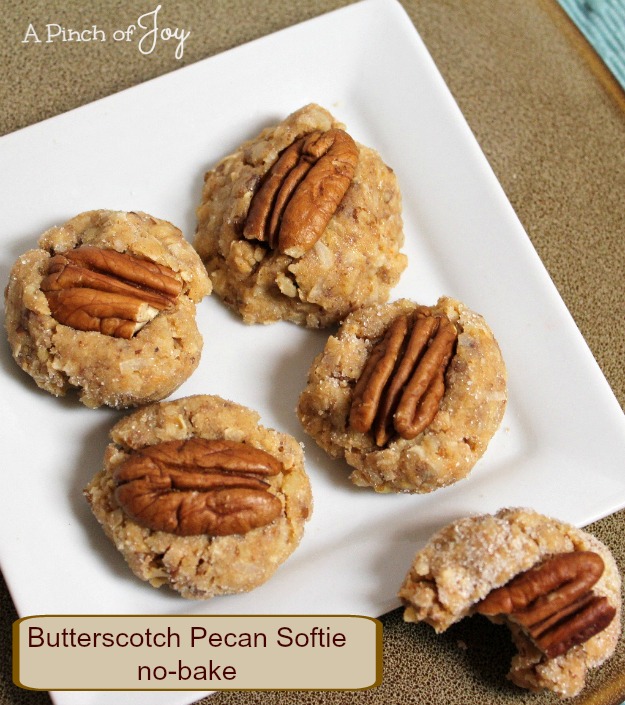 Butterscotch Pecan Softies are a nice change of pace. Not sweet, a nice mellow butterscotch flavor and an interesting texture. If you can, mix it up and let it chill overnight in the refrigerator. That lets the flavors meld and develop to a mellow butterscotch. Toasting the pecans deepens the flavor. Just be careful with multitasking while the pecans are toasting in a skillet. It doesn't take long and when they are ready, they are ready. No fooling around trying to finish some other little thing. Or you might find yourself scraping too much dark off a bunch of pecans. Yep, you got the picture – yours truly is the voice of experience 🙂
Watch for more no bake and no stress treats in small batches between now and Christmas.  For when you want to have a variety of treats without a lot of leftovers.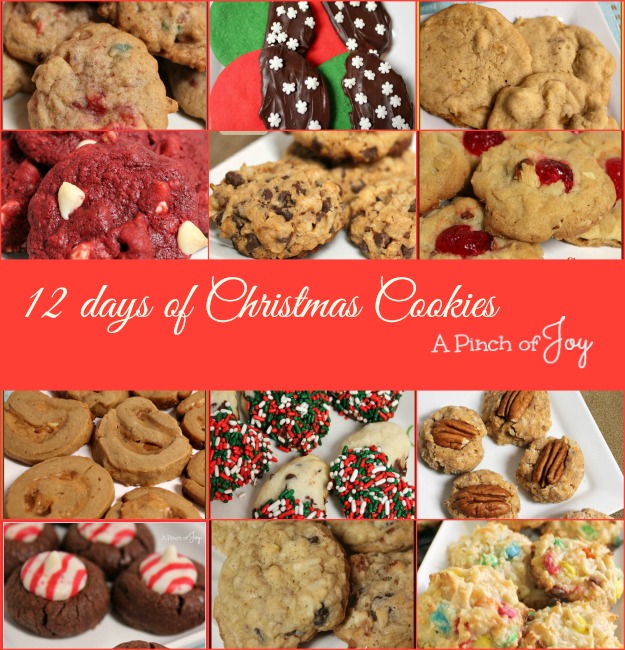 If you want cookies check these out —   1.  Fruitcake cookies   2.  Almond Coconut Crunch Cookies 3.  Pineapple Walnut Cookies    4.  Maple Caramel Swirl Cookies    5.  Peppermint Chocolate Thumbprints 6.  Cherry Almond Chews     7.  Polka Dot Macaroons   8.  Red Velvet Cookies with white chocolate and walnuts    9.  Butterscotch Pecan Softies     10. Toffee Crisps    11. Crescent Mini Chip Cookies      12. Minty Christmas Cookies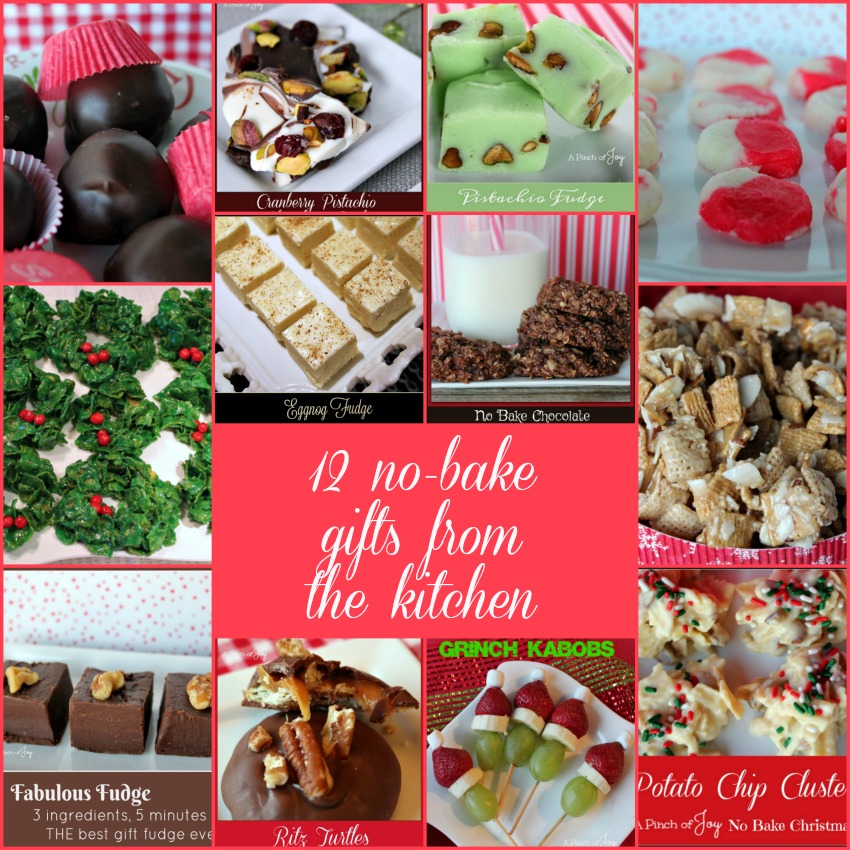 12 Days of Christmas candy and no-bakes:     Christmas Wreath        Potato Chip Clusters    Cherry Mash Bars  Pistachio Fudge      Cinnamon Swirl Cream Cheese Mints      Classic Oreo Truffles  Cranberry Pistachio Chocolate Bark    Ritz Turtles   Gooey Golden Chex Mix     Fabulous Fudge     No-Bake Chocolate Cookies
Gifts in a Jar and free printables:  Savory Chicken Noodle Soup Mix       Hot Chocolate Mix        Chocolate Andes Mint Cookies       Apple Butter Crumb Cake Mix     Potato Soup Mix  Hot Chocolate Mix         Toffee Blondies Mix     Chocolate Andes Mint Cookie Mix   Chai Tea Mix  Chocolate Chip Snickerdoole Pancake Mix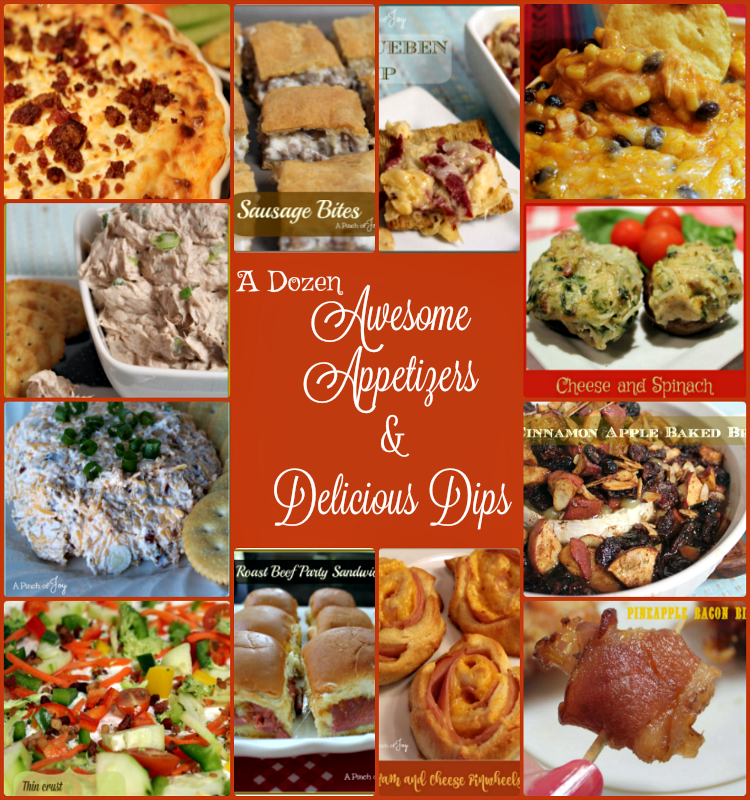 A Dozen Awesome Apptizers and Delicious Dips from A Pinch of Joy

Welcome to A Pinch of Joy!  I'm so glad you stopped by today!   Follow A Pinch of Joy using the icons on the teal bar at the top of the page so you don't miss a thing!   I'd love to have your company on this venture!!  Share: if you found this helpful or inspiring please click one of the buttons below!  Your support of A Pinch of Joy is appreciated!
Shared with these awesome link parties here  
Save
Save