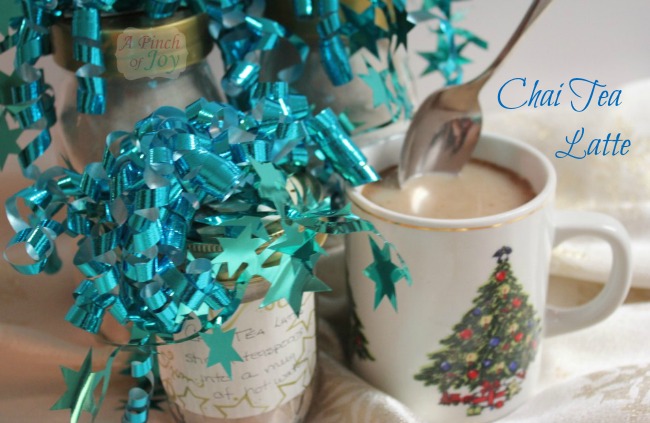 Chai Tea is just one thing I have learned about from my Secret Sisters.    They've written beautiful notes, shared their talents in different ways and introduced me to all sorts of new indulgences. One secret sister was a tea drinker who gifted me wonderful chai tea.  Mmmmmm — a cup of delight!  And of course, curiosity . . . . . .
"Chai" is from India where it means "tea". A combination of spices added to black tea in India eventually came to be associated with the word "chai" in English.  Even though tea is made with milk in India, English speakers began using an Italian "latte" to indicate that fact.   So when we refer to chai tea latte, we are really saying "milky tea, tea, milk".  Or something like that. . . . A little odd when it is the spices that set it apart and make it distinctive.
There are recipes for chai spice that use different flavors, but the four that seem to be common to most recipes are cinnamon, ginger, cardamom and cloves.  Cardamom is a native of India and is what gives the drink its very distinctive flavor.  It is also rather expensive in the average sized spice bottle.  I don't want you to gasp with sticker shock!   It causes other shoppers start to back away, then turn and move rapidly in the other direction. Not that I have personal knowledge –maybe they all just remembered an appointment at the same time.    An average sized bottle will make several batches but you can also look for it in ethnic sections of the grocery store or ethnic stores where it is less expensive.  Amish stores are another less expensive source, if you happen to live near one.
This recipe is Americanized with iced tea mix as the base and nondairy creamer and nonfat milk as the latte.    A HUGE thank you to the Fabulous Four , including the once-Secret Sister,  who taste tested and offered opinions.  You'll thank them too since we all ended up with this smooth, spicy and satisfying drink!
You can package this for gifts for your Secret Sister, friends and neighbors in small decorative containers, or jars.  For favors or just a taste gifts, you can make packets like these.  I printed the recipe on the plain back of scrapbook paper, stapled a snack sized bag with one serving of the drink to the paper and then folded it in thirds and tied it with a ribbon.   A presentation copy of the recipe is available for download here.  
You might also like to check out this Chai Bread recipe!
Please Pin! 
Gifts in a Jar and free printables:  Savory Chicken Noodle Soup Mix       Hot Chocolate Mix        Chocolate Andes Mint Cookies       Apple Butter Crumb Cake Mix     Potato Soup Mix  Hot Chocolate Mix         Toffee Blondies Mix     Chocolate Andes Mint Cookie Mix   Chai Tea Mix  Chocolate Chip Snickerdoole Pancake Mix
12 Day of Christmas Cookies:    Fruitcake cookies   Almond Coconut Crunch Cookies      Pineapple Walnut Cookies       Maple Caramel Swirl Cookies           Peppermint Chocolate Thumbprints         Cherry Almond Chews        Polka Dot Macaroons         Red Velvet Cookies with white chocolate and walnuts       Butterscotch Pecan Softies – no bake        Toffee Crisps       Crescent Mini Chip Cookies    Minty Christmas Cookies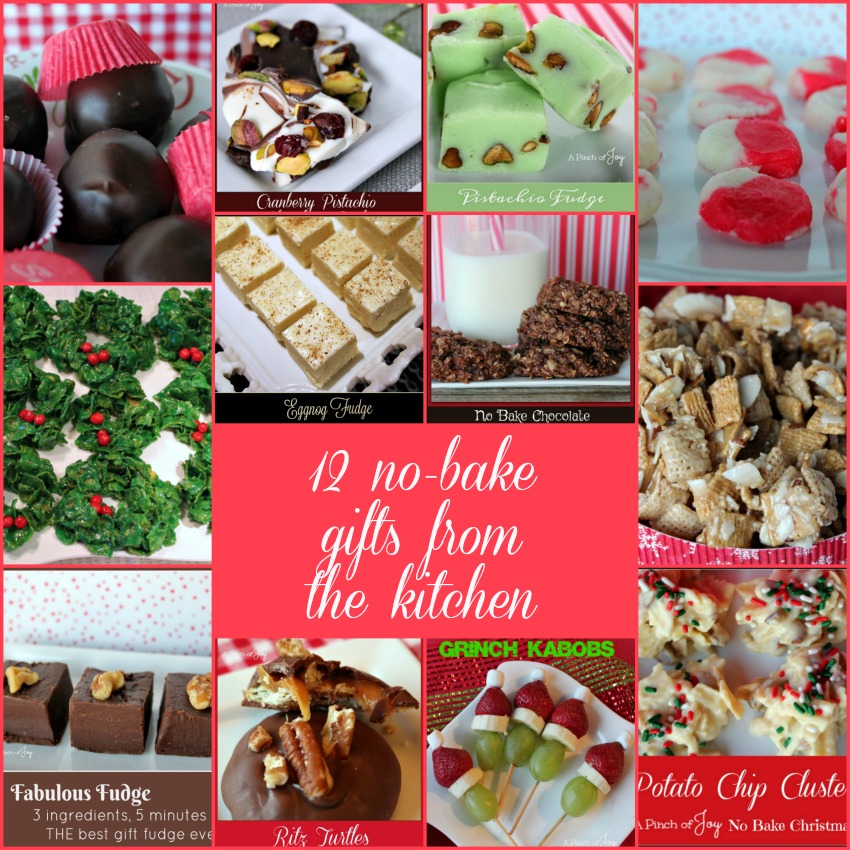 12 Days of Christmas candy and no-bake recipes:     Christmas Wreath        Potato Chip Clusters    Cherry Mash Bars  Pistachio Fudge      Cinnamon Swirl Cream Cheese Mints      Classic Oreo Truffles  Cranberry Pistachio Chocolate Bark    Ritz Turtles   Gooey Golden Chex Mix     Fabulous Fudge     No-Bake Chocolate Cookies
no bake and no stress treats in small batches.  For when you want to have a variety of treats without a lot of leftovers. 
A Dozen Awesome Appetizer and Delicious Dips from a Pinch of Joy
Bonus!!
Super Delicious Big Batch Cookies   A unique, crispy shortbread type cookie textured with oatmeal, coconut and chocolate chips.
Macaroons and Chocolate — Chewy Coconut macaroons dipped in smooth chocolate
Peanut Butter Chocolate Bars —  tastes just like the peanut butter cups in the bright orange wrapper

Welcome to A Pinch of Joy!  I'm so glad you stopped by today!   Follow A Pinch of Joy using the icons on the teal bar at the top of the page so you don't miss a thing!   I'd love to have your company on this venture!!  Share: if you found this helpful or inspiring please click one of the buttons below!  Your support of A Pinch of Joy is appreciated!
Shared with these awesome link parties here