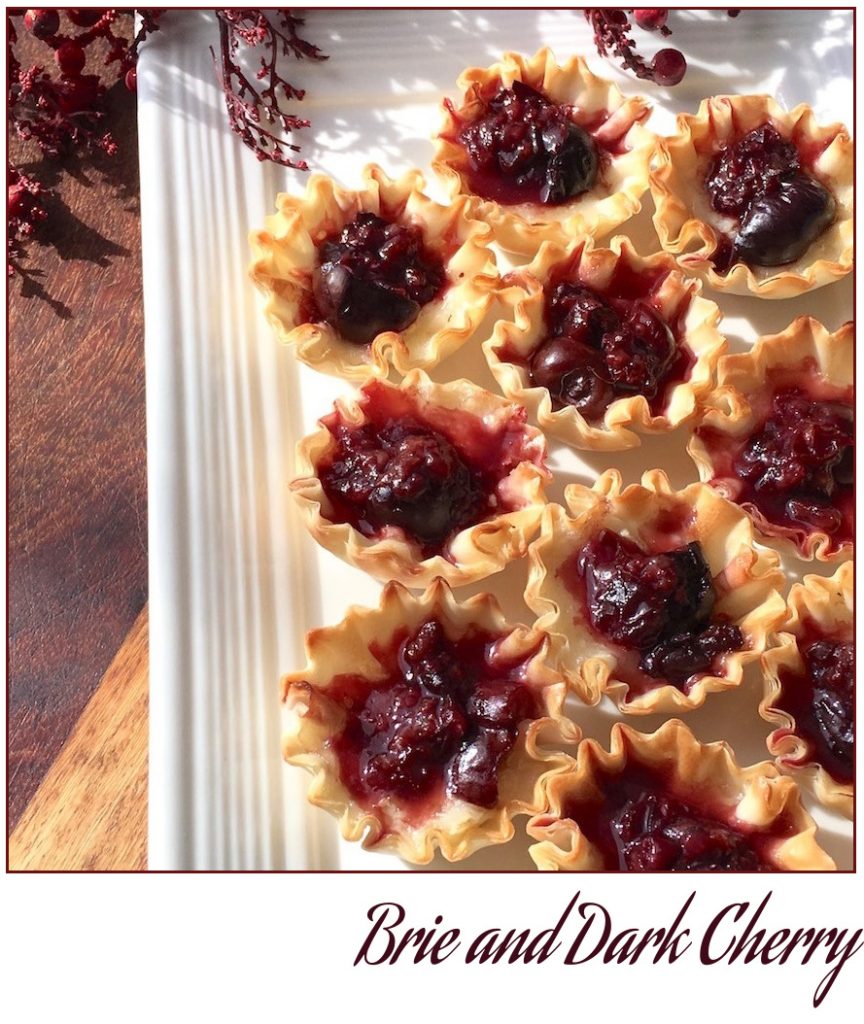 Need a super easy appetizer for your next holiday gathering?  You will definitely want to try these bite-sized crispy phyllo cups full of melty brie cheese topped with sweet dark cherries.   Maple syrup gives a depth of flavor and a new twist to the flavor.
No maple syrup and don't want to buy a bottle for just one recipe?  Substitute honey.  Honey is a little sweeter than maple syrup, but in the quantity we are using,  that doesn't matter.  Substitute with the same amount of honey.  Brown sugar is another possible substitution.  Brown sugar is a little less sweet than maple syrup so you will need to increase the amount to 1/4 cup OR 4 tablespoons.  Just sprinkle over the top of each cup.  Corn syrup on the shelf?  Yes, that works but it only makes the cherries sweeter without adding depth of flavor.  Molasses for substitute.  Yeah, but that will definitely affect the flavor in a way you may not want.  Caramel ice cream topping will add to the flavor in a positive way. Just use the same amount.
Now that's settled. Place the phyllo cups in small muffin cups if you have them — though they will hold their shape and can be heated in any pan.  Carefully remove the rind off the chilled brie.    Cut the wheel into 30 more or less equal pieces.  Drop one piece into each phyllo cup.  Chop the thawed dark cherries.  Do not drain any juice and divide cherries among the phyllo cups.  Drizzle a little maple syrup (or substitute) over each cup.  Bake just long enough to melt brie, watching the last few minutes to be sure phyllo cups don't burn.  Cool slightly and enjoy the crispy crust, smooth melted brie and the tart/sweet chunky cherries!

Brie and Dark Cherry
Author:
A Pinch of Joy by Charlene Vance
Ingredients
8 ounces Brie
6 ounces frozen dark cherries, thawed
3 Tablespoons maple syrup
30 frozen phyllo cups
Instructions
Preheat oven to 350 degrees.
Place a phyllo cup in each cup of mini muffin pan. OR line a rimmed baking sheet with parchment paper. Place phyllo cups on baking sheet
Remove rind from brie and cut into 30 pieces. Add one piece of Brie to each phyllo cup.
Coarsely chopped thawed cherries. Do not drain juice. Top off each cup with an equal amount of chopped cherries and juice.
Drizzle a little maple syrup over each cup. Place pan in preheated oven for 7 – 9 minutes, or until Brie is completely melted. Make sure the phyllo cups do not burn near the end of baking time.
Remove from oven and serve warm.
Notes
1) Nutritional values are estimates and may vary 2) Phyllo cups are usually 15 per package so you will need two packages.
Nutrition Information
Serving size:
1 cup
Calories:
50 |
Carbohydrates:
7 grams |
Protein:
3 grams |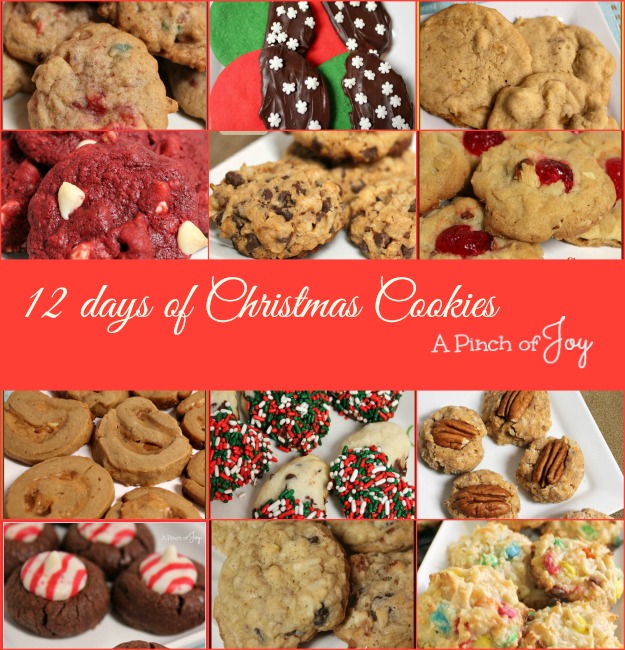 If you want cookies check these out —
1.
Fruitcake cookies
2.
Almond Coconut Crunch Cookies
3.
Pineapple Walnut Cookies
4.
Maple Caramel Swirl Cookies
5.
Peppermint Chocolate Thumbprints
6.
Cherry Almond Chews
7.
Polka Dot Macaroons
8.
Red Velvet Cookies with white chocolate and walnuts
9.
Butterscotch Pecan Softies
10.
Toffee Crisps
11.
Crescent Mini Chip Cookies
12.
Minty Christmas Cookies
Gifts in a Jar and free printables: Savory Chicken Noodle Soup Mix Hot Chocolate Mix Chocolate Andes Mint Cookies Apple Butter Crumb Cake Mix Potato Soup Mix Hot Chocolate Mix Toffee Blondies Mix Chocolate Andes Mint Cookie Mix Chai Tea Mix Chocolate Chip Snickerdoole Pancake Mix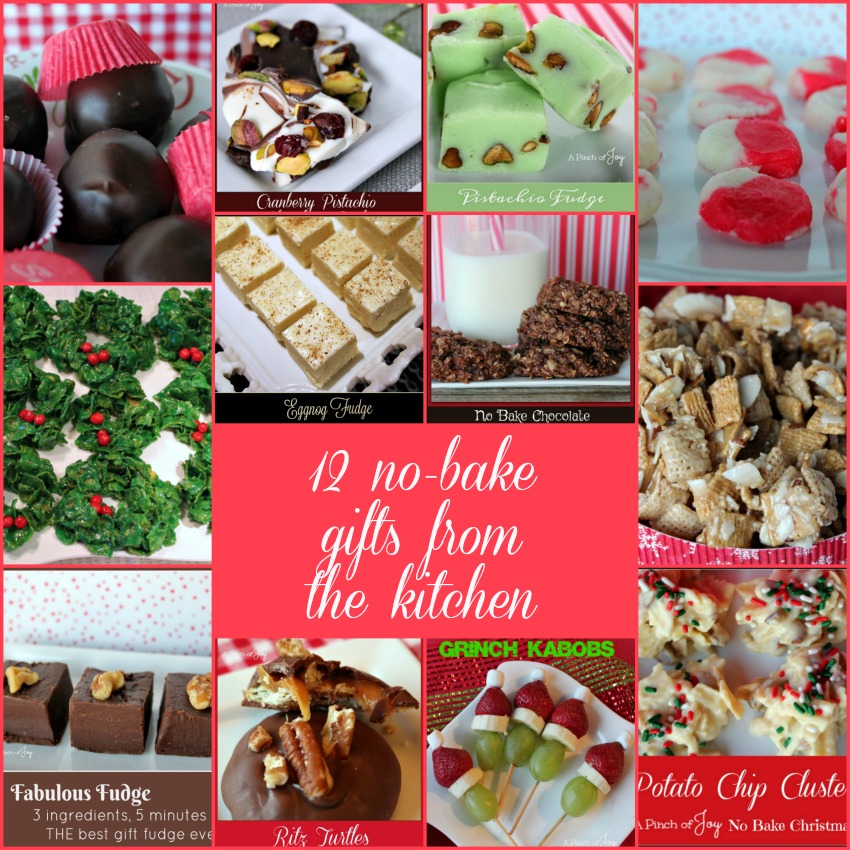 For no-bake recipes in a 12 Days of Christmas series: Christmas Wreath Potato Chip Clusters Cherry Mash Bars Pistachio Fudge Cinnamon Swirl Cream Cheese Mints Classic Oreo Truffles Cranberry Pistachio Chocolate Bark Ritz Turtles Gooey Golden Chex Mix Fabulous Fudge No-Bake Chocolate Cookies
no bake and no stress treats in small batches. For when you want to have a variety of treats without a lot of leftovers.
A Dozen Awesome Appetizer and Delicious Dips from a Pinch of Joy
Bonus!!
Super Delicious Big Batch Cookies A unique, crispy shortbread type cookie textured with oatmeal, coconut and chocolate chips.
Macaroons and Chocolate — Chewy Coconut macaroons dipped in smooth chocolate
Peanut Butter Chocolate Bars — tastes just like the peanut butter cups in the bright orange wrapper
Welcome to A Pinch of Joy! I'm so glad you stopped by today! Follow A Pinch of Joy using the icons on the teal bar at the top of the page so you don't miss a thing! I'd love to have your company on this venture!! Share: if you found this helpful or inspiring please click one of the buttons below! Your support of A Pinch of Joy is appreciated!
Shared with these awesome link parties here